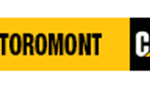 Website Toromont Cat
Job Category: Operations & Sales Support
Requisition Number: PRODU001219
Posted: August 31, 2022
Full-time
Cote Gold, Gogama, ON P0M1W0, CAN
Description:
Toromont Cat is looking for a Product Support Manager to join our team! This very important position is responsible for integrity, growth and profitability of Remote Sites by maintaining and supporting company objectives through the effective management and growth of the parts and service operations.
NOTE: This position operates on a 2 week rotational schedule travelling to and from site.
As a Product Support Manager, YOU will experience:
Working within one of the safest organizations in the industry where your safety and well-being are our most important priority
Working for the best in class equipment dealer and with the premium Caterpillar brand
Opportunities to continuously Learn, Grown and Develop with our Toromont team through our internal Training teams that are geared for your success
Competitive total rewards including: wages, benefits, and premiums (as eligible)
An opportunity for flexible work schedules and opportunities across multiple locations across Eastern Canada
In a typical day, YOU will:
Model the way for safe, environmentally sound and healthy work behaviours in support of Toromont's Health and Safety Policies, Programs and initiatives
Manage all branch parts and service objectives and ensure they are met
Provide administrative and policy guidance to direct reports on Toromont and Caterpillar policies
Lead a high level of customer focus and maintain trusted relationships
Review and monitor operational expenses and financial reports
Develop and define P&S budgets and reforecasts, manage departmental performance to meet objectives/commitments
Develop, implement and manage improvements in all aspects of product support
Lead, inspire and coach employees to achieve personal and corporate objectives
Actively pursue business in the territory to support equipment, parts and service
Collaborate and work closely with Sales Teams
Collaborate with, develop and coach Planning Team
Work with a sense of urgency and foster a team environment to encourage growth
Liaise with the Heavy Equipment group on both sales and service issues
Must-haves for this role:
Minimum post-secondary education
5 years experience in a managerial position
Strong technical aptitude and knowledge of the industry
About Toromont Cat
With over 4,000 employees 56 locations from Manitoba and Newfoundland, Toromont Cat has a proven track record, industry knowledge, dealership infrastructure, and service mindset to ensure our Construction, Mining, and Power Generation customers succeed. At Toromont Cat, work is built around people's strengths, our products, technology and an outstanding customer experience and through our strong partnership with Caterpillar™, Toromont Cat takes care of our employees who take care of our customers! When you join our team, you become a member of the Toromont family. Your success is our success!
Disclaimer
The Atikokan Employment Centre advertises the following job posting as a service to its clients and to the community. Atikokan Employment Centre is not responsible for the wording or content of the advertisements. All correspondence concerning each position should be directed to the contact name identified in the advertisement.