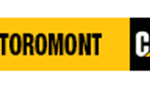 Website Toromont Cat
Job Category: Skilled Trades
Requisition Number: REMOT002094
Posted: March 1, 2023
Full-Time
Baker Lake, NU, CAN
Job Details
Description:
The Remote Site Technicians will safely and effectively diagnose, repair and or assemble all Caterpillar mining and earthmoving equipment in a timely manner while ensuring high quality standards and positive customer relations.
As a Remote Site Technician, YOU will experience:
Working within one of the safest organization in the industry where your safety and well-being are our most important priority
Working for the best in class equipment dealer and with the premium Caterpillar brand
Opportunities to continuously Learn, Grow and Develop with our Toromont team through our internal Training teams that are geared for your success. Competitive total rewards including: wages, benefits, and premiums (as eligible)
An opportunity for flexible work schedules and opportunities across multiple locations across Eastern Canada
In a typical, YOU will:
Participate in safe, environmentally sound and healthy work behaviours at all times, in support of Toromont's Health and Safety Policies, Programs and initiatives
Diagnose mechanical problems using Caterpillar testing equipment
Repair and/or assemble allied or competitive Caterpillar earthmoving equipment as required within established time lines and quality standards
Prepare service reports and service documentation in an accurate and timely manner
Participate as an integrated member of onsite mechanical staff
Maintain good customer relations
Comply with company and customer health and safety policies and procedures
Must-haves for this role:
Post-secondary education with a relative Technician license, applicable within the related province for this position
2 years of experience as a Technician
About Toromont Cat
With over 4,000 employees and 56 locations from Manitoba to Newfoundland, Toromont Cat has a proven track record, industry knowledge, dealership infrastructure, and service mindset to ensure our Construction, Mining and Power Generation customers succeed. At Toromont Cat, work is built around people's strengths, our products, technology and an outstanding customer experience and through our strong partnership with Caterpillar™, Toromont Cat takes care of our employees who take care of our customers! When you join our team, you become a member of the Toromont family. Your success is our success!
Disclaimer
The Atikokan Employment Centre advertises the following job posting as a service to its clients and to the community. Atikokan Employment Centre is not responsible for the wording or content of the advertisements. All correspondence concerning each position should be directed to the contact name identified in the advertisement.