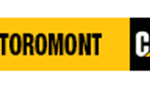 Website Toromont Cat
Reference Number: TCQ-22-0073
Division: Heavy Equipment
Job City: Sault St. Marie
Province: Ontario
Position Status: Permanent, Full-time
Work Shift: Days
Job Description:
The Remote Site Technicians will safely and effectively diagnose, repair and or assemble all Caterpillar mining and earthmoving equipment in a timely manner while ensuring high quality standards and positive customer relations.
Participate in safe, environmentally sound and healthy work behaviours at all times, in support of Toromont's Health and Safety Policies, Programs and initiatives
Diagnose mechanical problems using Caterpillar testing equipment
Repair and/or assemble allied or competitive Caterpillar earthmoving equipment as required within time lines and quality standards
Prepared service reports and service documentation in an accurate and timely manner
Participate as an integrated member of onsite mechanical staff
Maintain good customer relations
Comply with company and customer health and safety policies and procedures
Job Qualifications:
Post-Secondary Education with a minimum of 3 years experience as a technician
Valid Heavy Equipment Technician License (421A) (an asset)
Must have a basic knowledge of electrical and hydraulic systems
Customer centric with excellent communication and interpersonal skills
Safety conscious, focused, energetic, self-motivated and organized with superior attention to detail
Proven ability to complete repairs/service within established time lines in a busty, fast-paced environment
Team player that must be willing to work flexible hours in support of business needs
Must be available for deployment to any of Toromont's remote site locations or Branches – occasionally on short-notice to work required shifts and rotations
Proven computer skills (specifically SIS, CAT ET, DBS, Microsoft applications)
Must possess valid Driver's License or Equivalent
***NOTE: All internal candidates must discuss their interest to apply, with their current manager before submitting the application***
Comments:
We thank all applicants. Only selected candidates will be contacted.
Toromont is committed to creating an inclusive environment where people from all backgrounds can thrive. Together, we embrace diversity of thought, experience and perspective as we combine our unique skills and capabilities to drive successful outcomes for all stakeholders. As an equal opportunity employer, Toromont provides accessibility accommodations during the recruitment process. Should you require any accommodation, please let us know, and we will work with you to meet your needs.
Apply here: Remote Site Technician (cvmanager.com)
Disclaimer
The Atikokan Employment Centre advertises the following job posting as a service to its clients and to the community. Atikokan Employment Centre is not responsible for the wording or content of the advertisements. All correspondence concerning each position should be directed to the contact name identified in the advertisement.