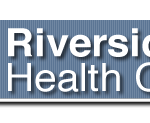 Riverside Healthcare
CAREER OPPORTUNITY
Position: Community Support Services Coordinator
28-2022
Department: Community Support Services
Commencing: TBD
Wage: $21.54 – $28.72 /hr or
$42,009.44 – $56,012.58 / yr
Deadline: Open until vacancy filled
Job Description: Enclosed
Riverside Healthcare Facilities Inc. invites applications from all qualified applicants.
To be considered, please send your completed cover letter, and resume by e-mail
to human.resources@rhcf.on.ca or: by fax to 807-274-2898 by the deadline.
For more information, please contact Human Resources at: human.resources@rhcf.on.ca
Qualifications Required:
Post-secondary education in the social services program, or equivalent experience in the field
of gerontology is an asset.
Previous supervisory experience is considered an asset.
Combination of related experience and skills is considered an asset.
Knowledge and understanding of Home and Community Care Support Services locally,
regionally and provincially.
Experience in a health care setting is an asset.
Excellent organizational and communication skills via email and mobile devices.
Proficient in using common office software applications, including word processing, spreadsheet,
email and presentation software.
Knowledge and understanding of software applications specific to Home and Community Care
sector (i.e. Client Health Related Information System, Health Partners Gateway and AlayaCare).
Understands and maintains confidentiality.
Knowledge of the aging process and compassion towards the elderly and/or disabled
population(s) is required.
Demonstration of strong communication skills (written and verbal), leadership and problem-solving skills.
 Dependable with a verifiable attendance record.
Effective communication with community partners and ability to maintain strong interpersonal
relationships is required.
Familiar with Occupational Health & Safety workers' rights and responsibilities.
This position requires the physical ability to occasionally lift up to fifty (50) lbs.
Possession of a valid class "G" Drivers' License required.
Must be flexible, adaptable and at times be available to perform tasks outside of regular office
hours.
Ability to function independently, within a team, with frontline personnel and management.
Specific Duties:
Coordinates CSS programming delivered in the Rainy River District including:
Scheduling of CSS staff for programming delivered in the Rainy River District.
Support CSS manager with ongoing communication to staff in department.
Scheduling Clients for all or parts of programming delivered within the department.
Payroll duties for all, or parts of all programming delivered in the Rainy River District.
Process accounts payable and receivable for all or parts of all programming delivered in the
Rainy River District.
Maintains and collects attendance records and statistical information as per reporting
procedure.
Assists CSS Manager in preparing quarterly reports relevant to programming within CSS.
Responsible for inventory control for supplies needed within the CSS department.
Collects weekly revenues from each site and prepares financial deposit(s).
Completes and submits petty cash purchases on a regular basis.
Participates in the orientation and training of CSS staff.
Support staff with software specific to the Home Community Care Support Services sector.
Assist in Quality Improvement initiatives and promotes corporate volunteer program.
Active monitoring of the Health Partners Gateway.
Assist in supporting staff with ongoing training and educational initiatives.
Assist in establishing policies, procedures, goals and objectives for Riverside CSS
programming.
Schedules regular meetings (virtually or in person), as requested by CSS Manager for
contribution and recording of minutes.
Carry out all work assignments safely and knowledgeable of and in compliance with relevant
regulations, policies and procedures.
Responsible to arrange maintenance and repairs for company vehicles as required.
Responsible to arrange maintenance and repairs for rental site(s) and equipment as per usage
contract.
May provide task delegation occasionally, under the direction of CSS Manager.
Any other duties as assigned by the CSS Manager.
Supports CSS Manager with health and safety requirements including completion of incident
reports and supporting documentation for WSIB.
Required to support as a member of the department "on-call" rotation, on an as required basis
as per the Director of CSS
Conditions of Employment
 Human Resource Policies
 Corporation Policies
 Department Policies
 Satisfactory Vulnerable Sector Check
 Valid Class "G" Driver license
Disclaimer
The Atikokan Employment Centre advertises the following job posting as a service to its clients and to the community. Atikokan Employment Centre is not responsible for the wording or content of the advertisements. All correspondence concerning each position should be directed to the contact name identified in the advertisement.