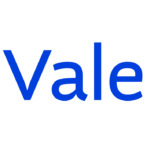 Website Valence
Valence – Ontario – Remote – $60,000 – $75,000 a year – Full-time
About Us
Valence is the only teamwork platform for managers that accelerates the team health, connectivity and performance required for today's workplace. Our digital platform gives every manager the tools and insights they need to understand their team's health in real time, intervene with powerful guided conversations, and set and track shared commitments to team improvements. Our clients are typically Fortune 500s like The Coca-Cola Company, Nestle, ExxonMobil, Well Fargo, The Vanguard Group and more.
Working at Valence means striving for high performance while leveraging tailored professional growth through feedback-oriented leaders. Valencers have freedom to independently solve relevant, complex and uncharted business problems no matter the role. They do this through natural curiosity, resilience and strong desire to see our company succeed. All of this is completed with genuine care and concern for their colleagues as professionals and people. For more about how we work together and think about our culture, please visit www.valence.co/careers.
The Role
In partnership with our sales leaders and Account Executives, the Sales Analyst will be responsible for supporting all sales activities by leveraging strong research, communications, data and analysis abilities in service of landing our next big Fortune 500 client contract. This role is an incredible entry point into Series A B2B Saas tech selling into major enterprise clients (like The Coca-Cola Company, Nestle, ExxonMobil and more); you will learn how the best Account Executives sell, how to perform intelligent discover and deeply understand the challenges of ideal customers. This role is a direct pathway towards future roles in Sales, Product, Client Solutions and more.
Why this Role Matters
This role is the backbone of our sales team – you will be responsible for identifying contacts who will be the next big client opportunity for Valence. You will be helping us learn, experiment and iterate how we run our sales team. Your partnership and support with our sales leaders and Account Executives will be critical to ensuring our growth.
What you'll do
Collaborate with sales leaders, Account Executive (AEs) to map out target accounts
Undertake specialized research on each target account to discern the best prospecting approach
Identify highly qualified leads on LinkedIn SalesNavigator (these individuals could be the next big contract for Valence!)
Create targeted emails, LinkedIn messages addressing in Apollo for sales leaders to review and leverage.
Mange the qualified leads passed from our marketing team
Research, propose and at times execute on the best ways to turn these leads into sales meetings
Managing the sales analytics – email dashboards, output activity, leads touched, open rates etc, identifying trends and best practices to share with sales leaders and AEs
Present results weekly to leaders using updated dashboards; proposing changes to the reporting as relevant
Propose and executing hypotheses-driven experiments to increase performance of outreach or other prospecting activities
Support AEs with pilot processes and other client facing management work like analysis prep, decks, other communications as needed
What we're looking for
0-2 years of experience. Ideally you've worked in an ambiguous, challenging, experimental role at a startup or other related organization
Strong communication skills. You may not be a professional writer, but you can clearly capture ideas into writing for a variety of audiences, taking feedback to quickly improve
Solid analytical abilities. You know enough about Excel (and maybe even Air Table, SQL or Tableau) to provide useful insights. Data doesn't intimidate you
Problem solving instincts. You have practice diagnosing a problem into manageable pieces and putting them back together in a value-added way
A growth mindset. We don't expect you to have all the answers, but instead, want to work with people who are excited to quickly learn, tap into networks for ideas and expertise, and ask for feedback to keep getting better
An appreciation for experimentation. You aren't held back trying to get to perfect, but instead willing to test work that is 'good enough', learn from it, and iterate again
A collaborative approach. We are a tight team who ask for help when we need it, pitch in where we can, and celebrate our joint successes
A deep sense of self-motivation. This is a hybrid remote role that is ambiguous by design – it will require a strong sense of discipline, ownership and drive to exceed expectations in a variety of setting
Think you have what it takes, but not sure you check every box? Apply to the role anyway!
Why Valence
Frequent, tailored coaching and feedback sessions with managers deeply invested in your professional growth and development (1:1s, quarterly reviews, development feedback and more)
Ownership of projects and strategic priorities regardless of seniority in our learning-focused environment
Options from day one, which means you will be on the ownership track right away!
Work from home support, including monthly stipend, virtual events, flexible work schedule
Competitive salary and equity packages
Comprehensive health coverage (medical, dental, HSA and vision) from day 1
Virtual doctor and mental health services from day 1
Generous PTO, company-wide R&R shutdown and paid leave for parents
Diversity Equity and Inclusion
We are committed to fostering a diverse and inclusive environment where our team members, vendors, contractors and beyond feel valued and supported. We know that our commitment to inclusion and belonging enables us to do our best work overall. We strongly encourage applications from candidates of all backgrounds regardless of race, gender, sexual orientation, marital status, age, citizenship, disability and national origin. Accommodations are available upon request for candidates taking part in all aspects of the hiring and selection process.
Benefits:
Casual dress
Dental care
Extended health care
Paid time off
Vision care
Schedule:
Apply here: Valence – Sales Analyst (lever.co)
Disclaimer
The Atikokan Employment Centre advertises the following job posting as a service to its clients and to the community. Atikokan Employment Centre is not responsible for the wording or content of the advertisements. All correspondence concerning each position should be directed to the contact name identified in the advertisement.