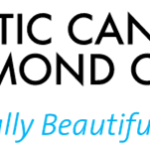 Website Arctic Canadian Diamond Company
Location: Yellowknife, Northwest Territories, Canada
Employment Type: Full-time Permanent
About Arctic Canadian Diamond Company
Arctic Canadian is a Canadian mining company and a significant producer and supplier of premium rough diamond assortments to the global market. The company owns and operates the Ekati Diamond Mine, located in Canada's Northwest Territories. In addition to its mining and exploration operations, Arctic Canadian has offices in Canada and Belgium.
Position Overview
As a member of the Mine Technical Services (MTS) team, the Senior Engineer, Mining will report to the Team, Leaser, Mine Technical Services and work two (2) weeks on, two (2) weeks off rotation at the Ekati mine site (day shifts only). The successful candidate will become a valued member of the MTS team and the primary point of contact between MTS and the Misery Underground Team.
Job Duties/Responsibilities
Demonstrating Felt Safety Leadership as part of your daily work
Carrying out all duties in accordance with the corporate charter and values
Creating life of mine, 12-week, and weekly mine plans including documentation of assumptions, sensitivities, risks, opportunities and recommendations
Facilitating weekly and monthly meetings to communicate the mine plan to key stakeholders
Developing risk assessed and optimized underground mine designs including ramps, raises and electrical, dewatering and other services infrastructure
Providing ventilation engineering support including simulations and network designs
Completing regular field trips to assess compliance to plan and adherence to safety standards
Completing month end actuals and corporate reporting as required
Planning underground mine reclamation
Establishing or assisting in development of JHA's and SOP's
Providing coaching and mentorship to junior staff members
Providing technical guidance to underground surveyors, mining technicians, and drill & blast engineers
Filing an acting role for underground mine superintendent in the vent of their absence
Maintaining and fostering company – contractor relations
Willingness to become a member of the mine rescue team highly desirable
Education/Experience
Degree in Mining Engineering complimented with 7+ years of mining engineering experience at an underground operation. Time spent in a supervisory or mentorship role a plus. Registration as a P. Eng within Canada (preferably Northwest Territories)
Underground supervisor level 2 certificate or equivalent
Mine rescue team experience
Proven experience in multiple areas including but not limited to mine design, scheduling, ventilation design, and drill & blast
Proficiency with relevant software programs (i.e., MS Office Suite, Ventsim, AutoCAD, Deswik, or Vulcan etc.)
Strong analytical and problem-solving skills
Excellent written, verbal and interpersonal communication skills (English)
Leadership, planning and organizational skills
Knowledge of general mining safety requirements and procedures
Proven time management and decision-making skills
Working knowledge of SAP would be an asset
Ability to work independently and as part of a team to achieve best-in-class efficiency and productivity
Class 5 drivers' license is required
Experience working in the mining industry, northern Canada, and an understanding of the northern regulatory environment is preferred
What we offer
At Arctic, we believe people are our most important asset. This is why we are fully committed to the health, safety and well-being of our employees. We believe in establishing strong lasting and respectful relationships with the people and communities with whom we work.
Arctic is dedicated to developing our workforce and to creating an environment where people can learn, grow and take on new responsibilities. We build capacity within our workforce by offering leadership training, apprenticeship positions and adult education initiatives.
Arctic offers a competitive salary, performance bonus and total compensation package, including company paid extended health, dental and vision care, an Employee Family Assistance Program (EFAP), employer matched pension, generous paid vacation and personal days, as well as a Dependent Scholarship Program and employee discounts. On site we provide accommodations and meals, a fully equipped gym and recreation facilities.
Additional Information
Arctic provides travel to and from the Ekati mine site out of Calgary, Yellowknife, and other northern fly points.
Employees need to be fully vaccinated with a Health Canada approved COVID-19 vaccine.
Preference will be given to qualified applicants from Arctic's Impact Benefit Agreement (IBA) Groups. Members should clearly identify their IBA status on the online job application and resume to receive priority consideration.
Visit www.arcticcanadian.ca to apply and to learn more about Arctic's operations.
Closing Date: This position will remain open until a suitable candidate is found.
Disclaimer
The Atikokan Employment Centre advertises the following job posting as a service to its clients and to the community. Atikokan Employment Centre is not responsible for the wording or content of the advertisements. All correspondence concerning each position should be directed to the contact name identified in the advertisement.