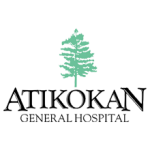 Website Atikokan General Hospital

Full-time, Temporary
Reference # : 2023-15
NOTE: This is a temporary full-time position for one year, funded through the NOHFC.
Job Summary:
The Senior Management Assistant will provide support services to the Chief Nursing Officer and the Chief Financial Officer. The Senior Management Assistant will also act as a liaison and resource person between staff, department heads, and the Senior Management Team. The Assistant will be responsible for updating and maintaining policies, maintaining Surge Learning and assisting in the setup of electronic scheduling.
Qualifications:
Recent graduate of an accredited University or College with a Diploma or Degree in Business Administration, Office Administration or a related field of study
Have the ability to provide superior customer service
Have experience with Microsoft Office software programs
Have good communication and interpersonal skills
Maintain confidentiality in all aspects of client, staff and agency information
Have the ability to work well either alone or as part of a team
Applicants who have graduated from a High School outside of Northern Ontario are required to have resided in the North for at least one year
Candidate must be 18 years of age or older
Candidate must not have previously participated in the NOHFC internship program in the 2020 Mandate
Candidate must be a new entrant into the workforce, are transitioning to a new career, or the unemployed or underemployed who are entering a new field
Candidate must be legally eligible to work in Canada
Once hired, the candidate must reside in Atikokan
Mandatory Covid-19 Vaccination
Apply with resume and cover letter in confidence – quoting the reference number – to
Human Resources
Atikokan General Hospital
careers@aghospital.on.ca
120 Dorothy Street
Atikokan, ON P0T1C0
Fax: 807-597-4305
Phone: 807-597-4215
APPLICATIONS WILL BE ACCEPTED UNTIL POSITION IS FILLED
NOTE: Applicants who require accommodations in the recruitment process are encouraged to contact Human Resources for support using the above contact information. Atikokan General Hospital is committed to fostering an inclusive, equitable, and accessible environment supporting diversity in our work environment to provide quality care where all feel valued, respected, and supported. We are dedicated to building a workforce reflective of the communities in which we live and serve and encourage Indigenous people, visible minorities, and persons with disabilities to apply.
We thank all those who apply, however, only those candidates selected in the recruitment process will be contacted.
Senior Management Assistant – Atikokan General Hospital (aghospital.on.ca)
Disclaimer
The Atikokan Employment Centre advertises the following job posting as a service to its clients and to the community. Atikokan Employment Centre is not responsible for the wording or content of the advertisements. All correspondence concerning each position should be directed to the contact name identified in the advertisement.