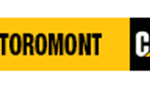 Website Toromont Cat
Reference Number: TCQ-21-8960
Division: Mining
Job City: Detour Lake
Province: Ontario
Position Status: Permanent, Full-Time
Work Shift: 2 weeks in/out Rotation (Fly-in/Fly-out)
Job Description:
Model the way for safe, environmentally sound and healthy work behaviours in support of Toromont's Health and Safety Policies, Programs and initiatives
Ensure all employees comply with established customer safety rules
Provide excellent customer service as key contact for shop service requirements and schedule work orders to maximize productivity of shop operations
Promote customer satisfaction, follow up on repairs and collaborate with other departments to deliver high level service
Train and coach team members to meet and exceed customer and business expectations by administering performance evaluations
Proved direction on financial implications of work orders including customer pay, warranties, claims, policies and redos
Create quotes and review and prepare invoices for internal and external customers
Manage work-in-progress (WIP) and contamination control
Investigate and report accidents or near misses
Identify and resolve issues by initiating corrective actions on shop floor and for office procedures
Encourage continuous improvement for shop operations trough regularly scheduled meetings and associated training
Assist the PSM with the management of fixed assets in the shop and preparation for capital expenditures
Work with a sense of urgency and foster a team environment to encourage growth
Job Qualifications:
Post Secondary Education with a technical focus and up to 3 years experience in a supervisory position within a shop environment
Highly safety conscious with a solid technical aptitude for heavy equipment, Caterpillar, competitive product lines and current marketplace industry knowledge
Customer centric with strong leadership, efficient coaching and effective team building skills
Exceptional communication, relationship development and interpersonal skills
Ability to drive sales with strong negotiation, analytical and organizational skills
Mindset for continuous improvement, excellent problem  solving and conflict management skills
Proven business and financial acumen with effective decision making
Sense of urgency, independent and a team player with high initiative and integrity
Self-directed and adaptable to changing and multiple priorities to meet aggressive deadlines in a fast paced environment
Computer and systems literate with proficiencies in Microsoft Applications including Excel, Word, and Outlook
Knowledge of CAT Corporate Web Navigation, DBS, SIS or experience with Toromont operations would be an asset
Willing and able to work flexible hours in support of the business needs
Valid Driver's license and clean Driver's Abstract
Comments:
Toromont is committed to creating an inclusive environment where people from all backgrounds can thrive. Together, we embrace diversity of thought, experience, and perspective, as we combine our unique skills and capabilities to drive successful outcomes for all stakeholders. As an equal opportunity employer, Toromont provides accessibility accommodations during the recruitment process. Should you require any accommodations, please let us know, and we will work with you to meet your needs.
We thank all applicants. Only selected candidates will be contacted.
APPLY HERE: Service Supervisor – Detour Lake (cvmanager.com)
Disclaimer
The Atikokan Employment Centre advertises the following job posting as a service to its clients and to the community. Atikokan Employment Centre is not responsible for the wording or content of the advertisements. All correspondence concerning each position should be directed to the contact name identified in the advertisement.