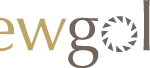 Website New Gold
Requisition ID 6098 – Posted 03/01/2023 – 7000 New Gold – Rainy River Mine – Emo, Ontario
Make an impact at Canada's premier mining company.
When you advance your career at New Gold, you are joining a Canadian-focused intermediate gold mining company engaged in the operation, development and exploration of mineral properties. Our mission is to be a leading intermediate gold producer, driving responsible and profitable mining in a way that creates sustainable value for our employee, shareholders, the communities in which we live and work and our environment. New Gold would like to acknowledge the lands and resources of the Treaty 3 Territory and respect the traditional values of our First Nation partners. To learn more about New Gold, visit our website at www.newgold.com. To learn more about our culture and people practices, visit the Career page.
New Gold attracts and hires highly skilled individuals. By joining our team, you can look forward to:
A stimulating values-based work environment
A culture of collaboration and inclusion
Inspiring colleagues and approachable leaders
Career development opportunities
A deeply rooted commitment to responsible mining, health and safety and community engagement
A competitive total compensation program
A comprehensive benefits package including a retirement savings plan
Rainy River Mine
Situated in beautiful northwestern Ontario, 65 km northwest of Fort Frances, the Rainy River Mine is an open pit, gold and silver producing, residential mine site.
The Rainy River Mine, located adjacent to the Ontario/Minnesota border is 65 Kilometers northwest of Fort Frances, Ontario and is situated halfway between Winnipeg, Manitoba and Thunder Bay, Ontario. The area is home to more than 130 species of birds and large populations of moose, black bear and deer. If you enjoy outdoor activities including hunting, fishing, winter sports and lake country then this is an area you will love to live and work in.
Applicants who reside Northwestern Ontario and have experience working in a cross-cultural environment, coupled with knowledge of the unique challenges and opportunities presented to those living in the Northwest Ontario, are assets. Hiring priority will be given to qualified applicants who are beneficiaries of the Impact Benefits Agreement (IBA) and to qualified applicants residing in the Northwest Ontario communities. (Indigenous) Members must clearly identify their status on the online job application and resume if they wish to receive priority consideration.
About the Role
Schedule: Varies depending on position
Position Overview: We have a number of exciting summer student positions in a variety of departments. These positions include but are not limited to:
Environment Summer Student
Finance Summer Student
HR Summer Student
IT Summer Student
Mill Operations Summer Students
Mine Operations Summer Student
We will do our best to match the position to the student's area of study.
Key Responsibilities:
Students will be responsible for a variety of tasks based on which department they are placed with. These positions can provide qualified candidates with the opportunity to apply their education and gain exposure to our mining operation. We are seeking candidates with a strong work ethic, who work safely and who demonstrate a desire to learn.
Qualifications:
Students must have previously completed grade 12.
Applicants must currently be considered "full-time" students and returning to full time studies in September 2023. The definition of a full-time student is one who successfully completes three (3) full credit courses per semester at an accredited university, college, or technical school. Co-op terms and practicums are considered credited courses.
Students must be currently attending school and returning to school for the fall term of the current year.
Students must be able to work shift work.
Employment applications along with a transcript must be submitted.
Students must be at least 18 years old.
School and/or work experience related to environment, IT, business administration, mechanical, process and operational tasks would be considered an asset.
Demonstrated ability to work well with others and to work independently.
Students must hold a valid Driver's License and have access to personal transportation.
Students must be available for the full 4-month term, May – August 2023.
Other Requirements:
Candidates will be required to complete a comprehensive qualification process, including:
Successful completion of pre-placement functional screen
Provide confirmation of valid educational requirements
Compensation:
We offer a competitive salary.
How to Apply:
Interested candidates are encouraged to submit their cover letter and resume outlining their education, experience, and qualifications through our website at www.newgold.com in Word or PDF format no later than 11:59pm on March 30, 2023. Employment applications along with transcripts must be submitted.
Interviews:
Interviews will tentatively be scheduled for the week of April 10, 2023. Those who are selected for an interview will be contacted directly.
Inclusion, Equal Opportunity, Accessibility.
New Gold is an equal opportunity employer committed to diversity and inclusion. We are pleased to consider all qualified applicants for employment without regard to race, colour, religion, sex, sexual orientation, gender identity, national origin, age, disability, protected veterans' status, Indigenous status, or any other legally protected factors. Disability-related accommodations during the recruitment process are available upon request.
Additional Information:
We thank all applicants for their interest but will only contact candidates selected to advance in the hiring process. New Gold does not accept resumes from employment placement agencies, head-hunters or recruitment suppliers that are not in a formal contractual arrangement with the Company. Any resume or other information received from a supplier not approved by New Gold will be considered unsolicited and will not be considered.
For students needing assistance with the application process please contact the Community Coordinator or HR Coordinator.
Visit our Careers Page or follow us on Twitter.
Career Opportunities: Summer Student (various departments) (6098) (sapsf.com)
Disclaimer
The Atikokan Employment Centre advertises the following job posting as a service to its clients and to the community. Atikokan Employment Centre is not responsible for the wording or content of the advertisements. All correspondence concerning each position should be directed to the contact name identified in the advertisement.