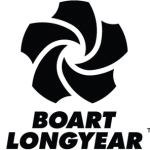 Website Boart Longyear
Boart Longyear
Atikokan, ON
Full-time
Qualifications:
Assisting in drilling/related: 1 year (Required)
First Aid Certification (Required)
Blasting Ticket (Preferred)
Common Core Certification (Preferred)
Full Job Description
Job Summary:
Are you looking for a rewarding opportunity and a gratifying career? Boart Longyear is currently recruiting for Surface Driller Assistants to join our team. We realize drilling can be a tough and physically demanding position; however, we're looking for people that are willing to work hard and collect some great paychecks.
In a global environment, Boart Longyear is the client's choice in the industries we serve, including minerals exploration, environment and infrastructure drilling. The teams that work in Drilling Services for Boart Longyear are the global industry leaders in the application of rotary, core, sonic and percussive drilling. Our global teams of drillers are skilled-experienced, knowledgeable, safety-focused and committed to our customers and our business.
Job Responsibilities:
The following are a general list of duties and responsibilities that maybe adjusted from time to time by your supervisor. At no time will you be asked to do something unsafe and if you believe that is unsafe you are to stop work immediately and advise your supervisor:
Safety is PARAMOUNT in our business. You must follow all established policies, procedures and best practices as well as the law at all times
As an employee you must perform all your duties in a safe manor taking care of the equipment and co-workers that you work with
You will be responsible for the general condition and obtaining optimum life out of all site equipment and tools
You may be responsible for the training of new Driller Assistants in a safe environment
Be physically fit for work
Work under instructions of a driller/drilling field supervisor or division manager. Daily routine work is accomplished with more or less direction depending on the competency level
Work safely and follow EHS policies and procedures and conduct local risk control
Have the ability to apply first aid
Support the drilling operations: handle rods and drilling tools, collect and handle samples, mix drilling fluids, carry out basic maintenance of tools and equipment, housekeeping, supplies count, perform basic measurement and calculations, carry out basic operator maintenance, complete pre-start checks, refuel vehicles and plant
May be required to operate non-drilling equipment such as light or heavy vehicles, cranes, telehandlers, forklift, skidders, track-mounted utility vehicles, etc.
Monitor a safe workplace, maintain workplace safety and apply risk management processes for elimination of work-related injuries, damage to equipment and incident-related lost time
Maintain accurate operating records, including daily drill reports and inventory logs
Contribute to and establish effective workplace relationships
Provide training through instruction and demonstration of work skills, coaching and mentoring to other field employees
Position Qualifications:
High school diploma or equivalent
Valid First Aid Certificate
Sufficient language skills, literacy and numeracy skills to perform all job-related tasks
1+ year of Assisting in drills or related
Exposure to different drilling environments and techniques is preferred
This position requires the successful candidate to meet the Fitness for Duty program standards
Common Core (Records need to be submitted)
**Please prepare your transcripts by contacting the Ministry and upload them with your resume if possible or have them on hand as they will be required in the interview process.**
You can do so by contacting:
TRANSCRIPT REQUEST
Ministry of Training Colleges and Universities
705-495-8515
**If you have questions about the role – you may contact us at (437) 266-8606 Ext. 104**
Boart Longyear welcomes and encourages applications from people with disabilities. Accommodations are available on request for candidates taking part in all aspects of the selection process as per the guidelines of the Accessibilities for Ontarians with Disabilities Act (AODA).
Job Type: Full-Time
Application question(s):
This job may require employees to be fully vaccinated in order to work at some site. Are you vaccinated or willing to be vaccinated?
Experience:
Assisting in drilling/related: 1 year (required)
License/Certification:
Blasting Ticket (preferred)
First Aid Certification (required)
Common Core Certification (required)
Willingness to travel:
Work Location: On the road
Disclaimer
The Atikokan Employment Centre advertises the following job posting as a service to its clients and to the community. Atikokan Employment Centre is not responsible for the wording or content of the advertisements. All correspondence concerning each position should be directed to the contact name identified in the advertisement.