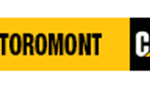 Website Toromont Cat
Reference Number: TCQ-21-8693
Division: Energy
Job City: Multiple Locations
Province: Multiple Provinces
Position Status: Permanent, Full-time
Work Shift: Days
Job Description:
The Field Service Technician, Power Systems work on our customer sites to safely and effectively diagnose and repair Caterpillar Power Systems in a timely manner while maintaining extremely high standards and ensuring positive customer experiences.
Demonstrate safe and healthy work behaviours and practices at al times in support of Toromont's Health and Safety Policy, Programs and initiatives
Perform all reasonable steps and precautions to guarantee Toromont's Health and Safety Guidelines are followed by sub-contractors
Perform preventive maintenance and repairs on gensets, industrial engines, marine engines, controls and other auxiliary equipment, such as Automatic Transfer Switches, Switchgear and Uninterruptible Power Supplies
Conduct pre-job hazard assessments and mechanical repairs on engines and generators in both the shop and on customer sites
Perform basic troubleshooting for all equipment and provide detailed service reports and recommendations on repairs and upgrades
Use electrical and mechanical testing and calibrating equipment to diagnose and service equipment
Interpret electrical schematics and wiring diagrams
Submit accurate service reports, time cards and other required paperwork in a timely manner
Operate and connect load banks in a test environment
Perform engine overhauls
Accepting applications from candidates in all provinces!
**Note for Internals: Please notify your current manager of your interest in this position when applying.
Job Qualifications:
Post Secondary Education with a minimum of 5 years of proven experience in the industry and highly safety conscious
Certified on Electrical Systems or College Diploma in the Electrical Program specializing in Generator Systems
Licensed Technician with solid understanding of diesel and gas engines, power fundamentals and electrical controls
Proficiency with Toromont Cat tools and software such as Electronic Technician, Service Technician Workbench, DBS, Service Scheduler and SIS
Customer centric with excellent relationship management, interpersonal and communication skills
Self-motivated team player with solid business acumen and high integrity
Adaptable with often changing and competing priorities in a fast-paced, deadline driven environment
Willing and able to work non-standard/on call hours and travel as required to support our customer needs
Valid Driver's License and clean Driver's Abstract
Comments:
We thank all applicants. Only selected candidates will be contacted.
Toromont is committed to creating an inclusive environment where people from all backgrounds can thrive. Together, we embrace diversity of thought, experience and perspective, as we combine our unique skills and capabilities to drive successful outcomes for all stakeholders. As an equal opportunity employer, Toromont provides accessibility accommodations during the recruitment process. Should you require any accommodation, please let us know, and we will work with you to meet your needs.
Apply here: Technician, Power Systems (Fly In/ Fly out) Field Service (cvmanager.com)
Disclaimer
The Atikokan Employment Centre advertises the following job posting as a service to its clients and to the community. Atikokan Employment Centre is not responsible for the wording or content of the advertisements. All correspondence concerning each position should be directed to the contact name identified in the advertisement.