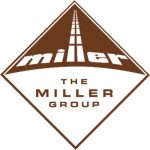 Website THE MILLER GROUP - A COLAS COMPANY
THE MILLER GROUP | Snow Plow Operator
Summary:
Miller Maintenance proudly provides maintenance services on Maintenance Contracts for the Ministry of Transportation throughout the province of Ontario. Our leadership in the Ontario Road and highway maintenance industry is based on our commitment to continuous improvement through education, innovation, safety, and training. Want to be an essential part of keeping our communities safe this winter? Join our team!
Thunder Bay Highway Maintenance has immediate openings for Snow Plow Operators. The winter maintenance season runs yearly from September until April, weather dependent. We offer competitive salaries and a comprehensive benefits package. At our core, we are our people. Following the winter season, we provide all employees equal opportunity to job vacancies.
As A Snow Plow Operator, You Will:
Safe and efficient operation of spreader, plow wing, combo unit and/or tow plow to perform snow removal on local roads as per the contract requirements
Maintain accurate documentation such as: fuel reports, safety reports and hours of service
Maintain/clean equipment and conduct routine maintenance and minor repairs as required
Operate specialized equipment, including Winter equipment
Familiar with performance requirements; understand route map and sand/salt application rate
Meet call in requirements during a winter storm event
Perform other duties as required
What You'll Bring:
DZ or AZ license with a clean driver's abstract required
Ability to drive manual transmission, considered an asset
Previous experience in winter-works operations an asset, but not required
Available to respond to call-ins within thirty minutes
Ability to work assigned shifts, and extended hours (evenings, weekends, nights, and holidays) as winter events require
Mechanical knowledge, ability to perform routine maintenance and minor repairs to equipment as required
Good understanding of MTO standards and AMC Contract Performance Requirements
Ability to communicate effectively (written and verbal)
Willingness to work in extreme weather conditions
Willingness to learn and appreciate company values – Safety, Quality, and Integrity so we can continue "Building Greatness"
Miller is proud to provide this unique career opportunity, we offer continuous learning, opportunity for growth, and a competitive compensation package. At our core; we are our people. We succeed because we respect our people and invest in their development, safety and well-being. Miller is an equal opportunity employer. We believe that diversity and inclusion are key attributes to building greatness. Miller's core values of Integrity and Community welcomes everyone, at work and in the community, and our value of Accountability, means that we own our actions, our decisions and our results. As a Miller employee, this will ultimately be your commitment to our inclusive culture.
We will contact candidates selected for an interview. Accommodation for applications with disabilities will be made during the recruitment process when requested.
Disclaimer
The Atikokan Employment Centre advertises the following job posting as a service to its clients and to the community. Atikokan Employment Centre is not responsible for the wording or content of the advertisements. All correspondence concerning each position should be directed to the contact name identified in the advertisement.