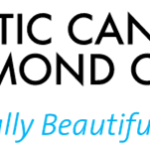 Website Arctic Canadian Diamond Company
Location: Yellowknife, Northwest Territories, Canada
Employment Type: Full-time
About Arctic Canadian Diamond Company
Arctic Canadian is a Canadian mining company and a significant producer and supplier of premium rough diamond assortments to the global market. The company owns and operates the Ekati Diamond Mine, located in Canada's Northwest Territories. In addition to its mining and exploration operations, Artic Canadian has offices in Canada and Belgium.
Position Overview
Reporting to the Aviation Superintendent and cross shifting on two (2) weeks on, two (2) weeks off rotation at the Ekati mine site, you will work in collaboration with the Calgary based Aviation Coordinator in the execution of the travel program for the Ekati operation, including Passenger movement, processing travel requests, liaising with our carriers and other service providers, connecting in communication with site admins and department leaders, periodic coverage at the Aerodrome as and when required and other administrative duties. The successful candidate will be a forward-thinking individual with the ability to develop medium term strategies, have good emotional intelligence skills and the ability to address concerned travelers and manage stress during times of uncertainty.
Job Duties/Responsibilities
Utilize the Ekati Travel and Accommodation System (ETAS) to process, manage and modify passenger flight schedules and travel requests and movement
Manage traveler profiles and support the coordination and optimization of aircraft schedules and monitor aircraft utilization
Prepare and distribute accurate and timely passenger manifests, itineraries, and flight schedule changes for employees, contractors and visitors commuting to the Ekati Diamond Mine
Provide coverage at the Unicom station when required
Liaise with Contracts Department, Human Resources, Physicians Assistants, and Security Investigations Team to ensure that everyone travelling to the mine has met the Ekati Travel Matrix requirements before being allowed access to the Mine Site
Assist in the coordination of the response to unexpected weather delays or aircraft servicing issues, as required
Help to develop and execute optimal recovery plans for those instances of unexpected weather delays or aircraft servicing issues
Using SAP, process invoices from carriers when required and provide feedback to finance as to spend activity and accruals when required
General office administrative functions for the Department, as required
Process Invoices and prepare Monthly budgeted accruals
Mentorship of employees and trainees
Always protect the safety and well-being of yourself and your co-workers. Follow all Company specific safety protocols and Occupational Health & Safety policies and procedures
Education/Experience
High School Diploma or GED equivalent
Post-secondary Certificate or Diploma from recognized College or Technical school
Minimum of two (2) years progressive experience in aviation operations or travel industry required
Minimum of three (3) to four (4) years administrative experience
UNICOM or CARS experience would be considered an asset
ROC-A would be considered an asset
Knowledge and understanding of Transport Canada's CARS/NAV Canada regulations an asset
General knowledge of Environment Canada Aviation Weather & ability to read and interpret weather reporting and forecasts an asset
Working knowledge of SAP and Microsoft Office, with strong computer literacy and a willingness to learn new computer skills
Experience working in the mining industry, northern Canada, and an understanding of the northern regulatory environment is preferred
What we offer
At Arctic, we believe people are our most important asset. This is why we are fully committed to the health, safety and well-being of our employees. We believe in establishing strong lasting and respectful relationships with the people and communities with whom we work.
Arctic is dedicated to developing our workforce and to creating an environment where people can learn, grow and take on new responsibilities. We build capacity within our workforce by offering leadership training, apprenticeship positions and adult education initiatives.
Arctic offers a competitive salary, performance bonus and total compensation package, including company paid extended health, dental and vision care, an Employee Family Assistance Program (EFAP), employer matched pension, generous paid vacation and personal days, as well as a Dependent Scholarship Program and employee discounts. On site we provide accommodations and meals, a fully equipped gym and recreation facilities.
Additional Information
Arctic provides travel to and from the Ekati mine site out of Calgary, Yellowknife and other northern fly points.
Employees need to be fully vaccinated with a Health Canada approved COVID-19 vaccine.
Preference will be given to qualified applicants from Arctic's Impact Benefit Agreement (IBA) Groups. Members should clearly identify their IBA status on the online job application and resume to receive priority consideration.
Visit www.arcticcanadian.ca to apply and to learn more about Arctic's operations.
Closing Date: This position will remain open until a suitable candidate is found.
Disclaimer
The Atikokan Employment Centre advertises the following job posting as a service to its clients and to the community. Atikokan Employment Centre is not responsible for the wording or content of the advertisements. All correspondence concerning each position should be directed to the contact name identified in the advertisement.