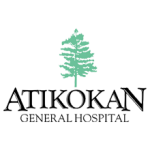 Classification: Part-Time, Permanent
Rate of Pay: $24.89 – $25.23/hour
Department: Extended Care Wing
Shift/Rotation #: 1 & 3
Reference# : 2023-52
Job Summary:
Under the direction of the Nurse Manager, the Personal Support Worker is responsible for direct nursing care of residents of the Extended Care Wing.
Qualifications/Requirements:
Certified as a Personal Support Worker or currently enrolled in a registered nursing or registered practical nursing program.
A genuine interest and understanding of the needs of the elderly.
Ability to motivate groups and individuals in recreational activities.
Knowledge of good beside nursing care.
Responsible for discretion in any confidence of patients/residents or staff.
Familiar with the organization and functions of all departments and with policies, regulations and procedures of the hospital.
Interpersonal skills, and ability to build and maintain same.
Mandatory Covid-19 Vaccination.
Apply with resume and cover letter – quoting the reference number – to:
Human Resources
Atikokan General Hospital, 120 Dorothy street
Atikokan, ON P0T 1C0
Fax: (807) 597-1210
Email: [email protected]
APPLCIATIONS WILL BE ACCEPTED UNTIL POSITION IS FILLED
NOTE: Applicants who require accommodations in the recruitment process are encouraged to contact Human Resources for support using the above contact information.
Atikokan General Hospital is committed to fostering an inclusive, equitable, and accessible environment supporting diversity in our work environment to provide quality care where all feel valued, respected, and supported. We are dedicated to building a workforce reflective of the communities in which we live and serve and encourage Indigenous people, visible minorities, and persons with disabilities to apply.
We thank all those who apply, however, only those candidates selected in the recruitment process will be contacted.
Two (2) Permanent Part-Time Personal Support Workers – Atikokan General Hospital (aghospital.on.ca)
Disclaimer
The Atikokan Employment Centre advertises the following job posting as a service to its clients and to the community. Atikokan Employment Centre is not responsible for the wording or content of the advertisements. All correspondence concerning each position should be directed to the contact name identified in the advertisement.