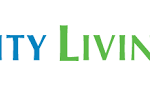 Website Community Living
We want you to join our team!
If you are looking for a rewarding career opportunity, look at us: Community Living Atikokan has been providing support services to individuals living with developmental disabilities for over 50 years.
As a part-time employee, you will provide opportunities for the person(s) supported to experience growth, quality of life, inclusion and equality within the community to their fullest potential, focusing on deepening their relationships, achieving a sense of health and well-being, providing opportunities to have fun in ordinary community places, helping to recognize their own personal power while learning valuable skills, and by identifying positive and socially acceptable methods to meeting a person's needs.
Requirements:
Threshold competencies (Flexibility, Self-Control, Service Orientation, Values & Ethics)
Excellent communication skills, both oral and written
Competent computer skills and Internet experience
A valid driver's license and the maintenance of an acceptable driving record
Experience in a team environment is essential. These are unionized positions
A secondary school diploma or equivalent
A diploma in the field of developmental or social services is preferred; however, we offer on-the-job skills training for those entering the field for the first time
COVID-19 vaccinated
Ability to provide a Vulnerable Sector Check (police records check)
Applicants will be ready to work flexible hours, including evening, nights, days, weekends and stats, and available for up to 39 hours per week
Wage Range: $26.02 – $28.08 (Dependent upon qualifications) plus pension and benefits package.
Apply to: CLA Hiring Committee
Email: inof@cl-atikokan.ca
Job Description available upon request.
Deadline: November 30, 2022
Disclaimer
The Atikokan Employment Centre advertises the following job posting as a service to its clients and to the community. Atikokan Employment Centre is not responsible for the wording or content of the advertisements. All correspondence concerning each position should be directed to the contact name identified in the advertisement.