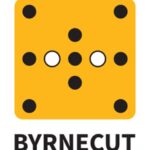 Byrnecut Canada Ltd – Balmertown, ON
$140,000 – $170,000 a year
The Role
We are seeking applications for Heavy Duty Diesel mechanics. Reporting to the Lead Mechanic, this role is critical for ensuring that scheduled and breakdown maintenance is completed safely and efficiently to deliver high equipment availabilities to the development crews.
Responsibilities/Duties:
Performing scheduled and breakdown maintenance on an Underground Mobile Fleet, you will be working in a dynamic maintenance team to achieve the highest standards in preventative maintenance and machine reliability
Essential Criteria:
Ontario Provincial or Inter-Provincial Heavy Duty Equipment Technician certificate
Valid Canadian Drivers License
Willingness to work in a cross-cultural team
Desirable criteria:
Experience in an underground maintenance environment
We offer:
Full time contract position
14-shifts on/14-shifts off, days and nights
Competitive Salary
Quarterly Bonus – 10% of pro-rated salary if safety requirements are met. 10% if mine plan is met and up to an additional 10% if mine plan is exceeded
Retention Bonus – 5% of pro-rate salary after 6 months of employment, additional 5% of pro-rated salary after 1 year of employment
Travel Allowance of up to $12,000 per year with proof of valid receipt
Charter Flights provide to site from Thunder Bay or Winnipeg
Accommodation and onsite camp facilities
Health/Dental Benefits
RRSP Match
Global industry best practice training opportunities
Structured progression and career development opportunities
The successful candidates will receive a conditional offer based on passing a medical and background check.
Job Type: Full-time
Salary: $140,000.00 – $170,000.00 per year
Benefits:
Dental care
Extended health care
Life insurance
RRSP match
Schedule:
12 hour shift
Day shift
Night shift
Supplemental pay types:
Ability to commute/relocate:
Balmertown, ON: reliably commute or plan to relocate before starting work (required)
Experience:
mechanical: 3 years (preferred)
License/Certification:
Journeyman (preferred)
Trade Certificate (preferred)
Work Location: In person
Apply using Indeed
https://ca.indeed.com/cmp/Byrnecut-Canada-Ltd/jobs?jk=e7141b85355191c0&start=0
Disclaimer
The Atikokan Employment Centre advertises the following job posting as a service to its clients and to the community. Atikokan Employment Centre is not responsible for the wording or content of the advertisements. All correspondence concerning each position should be directed to the contact name identified in the advertisement.