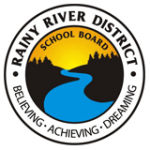 Website Rainy River District School Board
Rainy River District School Board Invites applications for the position for Unqualified Occasional Teachers
Posting Number: 2324-108
Position: Unqualified Occasional Teacher
Date of Posting: September 12, 2023
Locations: Various
Rate of Pay: $194.89 per day (inclusive of vacation pay)
The Rainy River District School Boards is seeking individuals to work as unqualified daily occasional teachers substituting for a teacher in the classroom on a temporary basis in emergency situations. Applicants who do not possess an Ontario College of Teachers Certificate may apply and be considered.
The successful candidate must possess:
Ontario Secondary School Diploma or equivalent required
Employment experience working with, and leading children is an asset
Experience volunteering with and leading children is an asset (ex. Volunteering within the public education system, coaching teams, volunteering with youth groups such as brownies, girls/guides/Scouts etc.)
Familiarity and knowledge of the public education system is an asset
Ability to work independently and as a part of a team, collaborating with school staff required
Proficiency in a computerized environment required
Application Process:
Please submit a cover letter referencing the posting number, resume, application form, and Reference Authorization Form, including two references (one of which must be from a current or recent supervisor). Within your application documents, please specify how your work and lived experience supports your suitability to be successful within this position.
Please submit your application package to:
Human Resources Department
Rainy River District School Board
522 Second Street East
Fort Frances, ON P9A 1N4
[email protected]
Fax: 807-274-1950
We thank all applicants but only those under consideration will be contacted. For further clarification or questions please contact Human Resources at 807-274-9855 ext. 4993
Accommodation in the recruitment process is available upon request for applicants with disabilities.
This publication is available in accessible formats upon request.
Closing Date: Ongoing Application Acceptance 2023-2024
2324-108_Unqualified Occasional Teachers_External.pdf (sharpschool.com)
Disclaimer
The Atikokan Employment Centre advertises the following job posting as a service to its clients and to the community. Atikokan Employment Centre is not responsible for the wording or content of the advertisements. All correspondence concerning each position should be directed to the contact name identified in the advertisement.