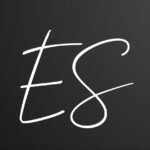 Full-Time Welder OR Apprentice
Job Type: Full-Time
Wage: Based on experience/hourly wage.
Hours: Monday-Friday, 8:00am – 5:00pm. (Occasional weekends)
Closing Date: Open until filled.
Role Summary:
Following under the lead and reporting to the welding supervisor, the Welder will be capable of welding fabrication for equipment, products, and installation using SMAW, GMAW and GTAW. Work following fitting and welding of steel, and aluminum parts, will be part of the day to day requirements, along with performing other miscellaneous tasks assigned that may arise. Elite Services is a customer-focused team, therefore as a team, efficient work and problem solving will be part of your day in various work settings.
Responsibilities:
Perform assigned duties.
Carry out relevant heat treatment operation according to heat treatment operation instruction or process documents.
Measure, cut, weld and repair with various materials required based on the working product.
Ensure that work is done following the appropriate safety precautions while meeting  the quality standards/specifications.
Performing continuous and smooth welds.
Maintain a safe workplace by wearing the appropriate PPE at all times.
Keep work area clean and organized, taking proper care f all equipment and tools utilized.
Operating industrial equipment.
The ability to select the appropriate welding technique based on the job requirement.
Proper identification of materials and component preparation.
Verify quality of the finished product.
Have welding experience in manufacturing and/or repair environment.
Apply an understanding of the process flow of documents, materials and parts through the repair or manufacturing process.
Must show a customer-service mindset in order for products to be finished in an efficient, timely manner while ensuring quality work.
Requirements:
Completion of Secondary Education/GED.
Completion of 3-year apprenticeship program/Ontario College of Trades Certificate, (or willing to complete apprenticeship).
Valid Driver's License.
As a condition of employment, applicant must be able to provide a Criminal Record Check as well as a Drivers' Abstract.
Preferred Experience/Skills:
Welding experience in manufacturing, fabrication, and aluminum welding.
Knowledge on maintenance and repair of heavy machinery.
Can work independently, flexibly, and accurately.
Excellent verbal and written communication skills.
Good technical understanding.
Ability to work efficiently.
Additional Information:
Health Care Benefits will be available after applicants 3 month probation period has ended.
Qualified applicants are invited to submit a cover letter, resume, and 3 work related references (one must be from a current or most recent supervisor) to:
eliteservices336@gmail.com
or
951 Sixth St W
Fort Frances, ON
P9A3W6
Elite Services would like to thank all applicants in advance, but only those who have been selected for an interview will be contacted.
Disclaimer
The Atikokan Employment Centre advertises the following job posting as a service to its clients and to the community. Atikokan Employment Centre is not responsible for the wording or content of the advertisements. All correspondence concerning each position should be directed to the contact name identified in the advertisement.